DEPTH Blog
The most useful snippets from our authors, all in one place. DEPTH discusses topics of diving, equipment and environment, physics and physiology, technique and technology, and hyperbarics.
Diving with Sea Turtles
It's always makes for a great dive when sea turtles are nearby, don't you agree?!
Sea turtles are among the most favorite of marine life species. They are fun to engage and provide great photo opportunities.
For author Paul Mila, pictured here swimming with a Hawksbill Turtle in Cozumel, Mexico, choosing a sea creature as the hero in his first children's book was easy. Harry Hawksbill was a natural!
Paul pulled from his own love of diving, and passion for teaching, to create an eay-to-read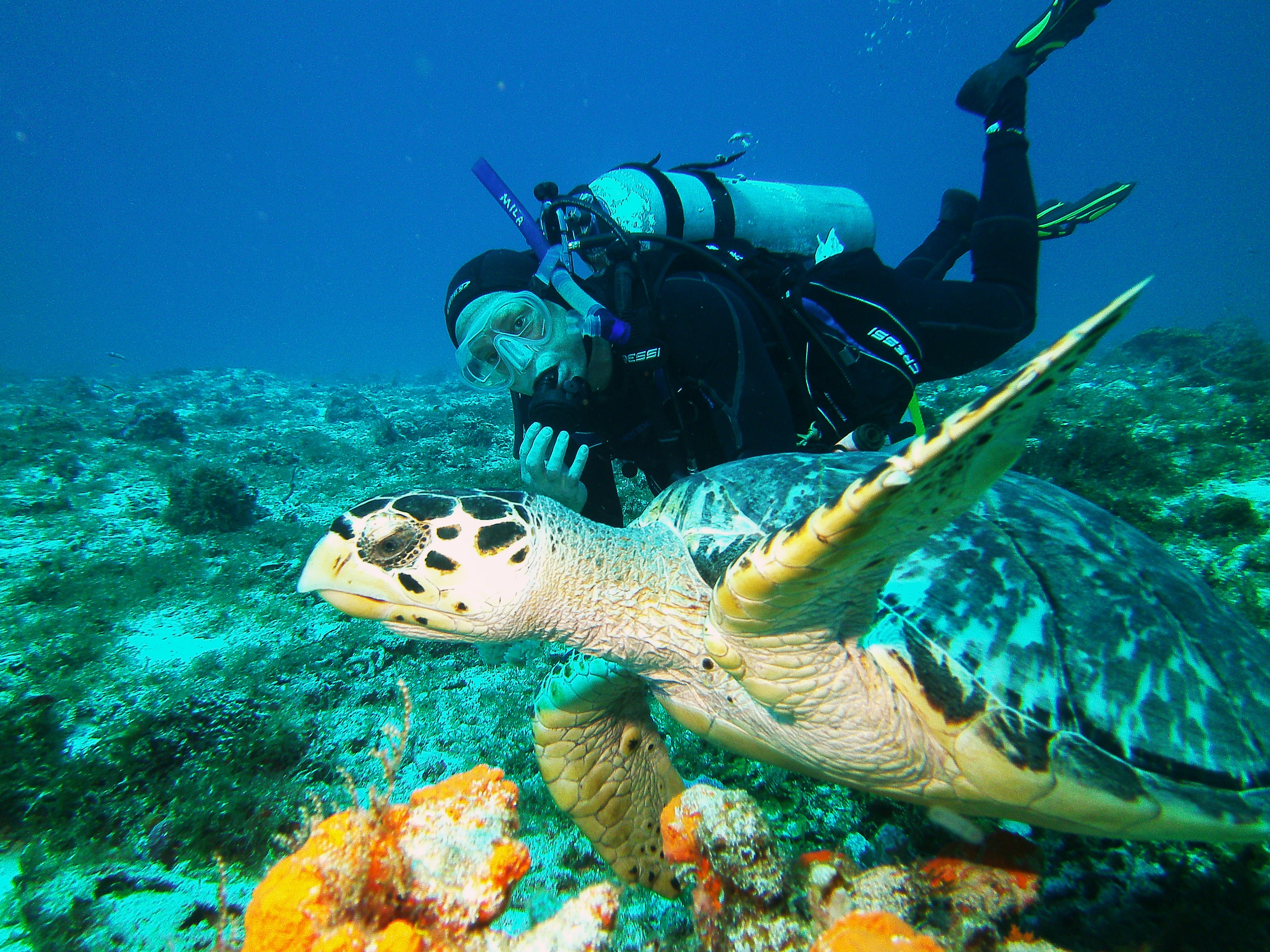 children's story that helps young readers make sense of the world around them . . .while also learning about sea life!
In the story, Harry the hawksbill turtle discovers that his angelfish friends aren't getting along because they look different from each other. Harry teaches them they are more alike than they realize.
This is a fun book for beginning self-readers or for parents and children to read together.
Find more details about Paul the book here: https://www.bestpub.com/books/children/product/harry-hawksbill-helps-his-friends/category_pathway-99.html
| | | |
| --- | --- | --- |
| | | This book is Level 3 |