DEPTH Blog
The most useful snippets from our authors, all in one place. DEPTH discusses topics of diving, equipment and environment, physics and physiology, technique and technology, and hyperbarics.
Your Chance to Meet the 'Giants' of Hyperbaric Medicine
Many of the well-known, well-respected contributors of the most-up-to-date and meaningful textbook in hyperbaric medicine, titled, Hyperbaric Medicine Practice, 4th Edition by Dr. Harry Whelan and Dr. Eric Kindwall, will be attending the UHMS Annual Scientific Meeting on June 29 - July 1, 2017 in Naples, FL.
You will be able to personally meet and get to know many of the over 40 well-known, well-respected practitioners, scientists, and researchers of hyperbaric medicine who have contributed to the pinnacle textbook.
It is rare to have so many industry experts in the same place at the same time. We invite you to take advantage of this unique experience to interact with some of the world's foremost leaders in hyperbaric medicine.
To find more details and register for the event, please visit https://www.uhms.org/
Presale discount is available now through June 28.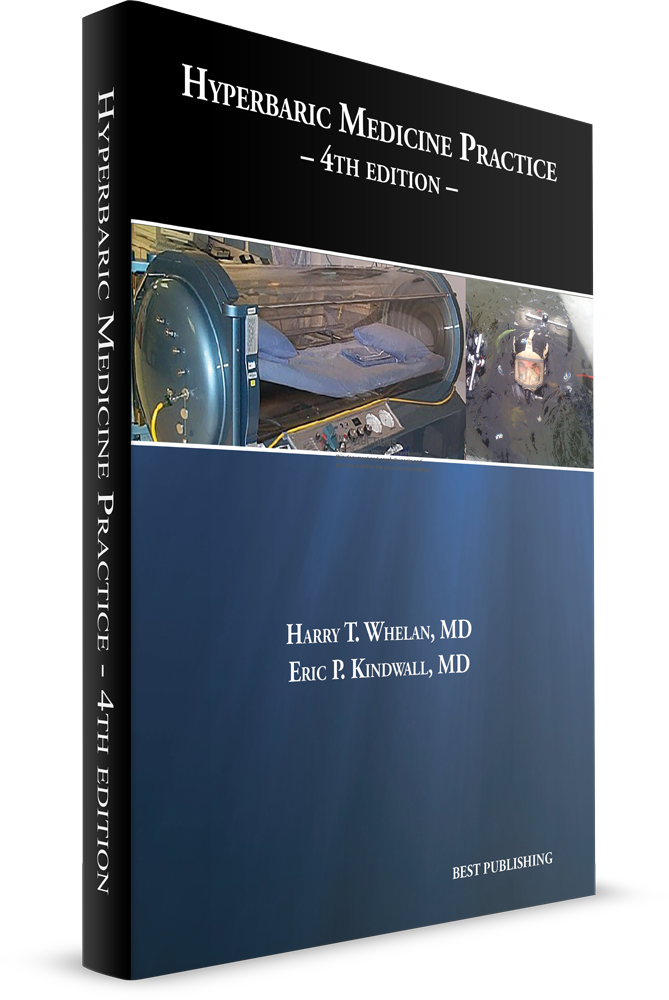 Stay Informed
When you subscribe to the blog, we will send you an e-mail when there are new updates on the site so you wouldn't miss them.