DEPTH Blog
The most useful snippets from our authors, all in one place. DEPTH discusses topics of diving, equipment and environment, physics and physiology, technique and technology, and hyperbarics.
Your Complimentary Copy of the UHMS Pressure Newsletter - 2018 First Quarter Issue
Our friends and colleagues at the Undersea and Hyperbaric Medical Society (UHMS) invite you to enjoy a complimentary copy of Pressure, the Society's bimonthly newsletter.

The newsletter will give you a glimpse into UHMS membership benefits. So, if you've been curious about what it means to be a UHMS member, this issue of Pressure will give you an insider's perspective.

What makes this issue of Pressure unique is that it features:

Annual Scientific Meeting 2018: A Look Ahead
Annual Scientific Meeting 2017: A Look Back
UHMS announces revised credentialing and supervision guidelines
Society achieves ISO 9001 certification
UHMS & the AMA: Lisa Gould joins Laurie Gesell in representation
Vote: Board Officer and Associate Council elections open

March 30

CLICK HERE to get your copy now!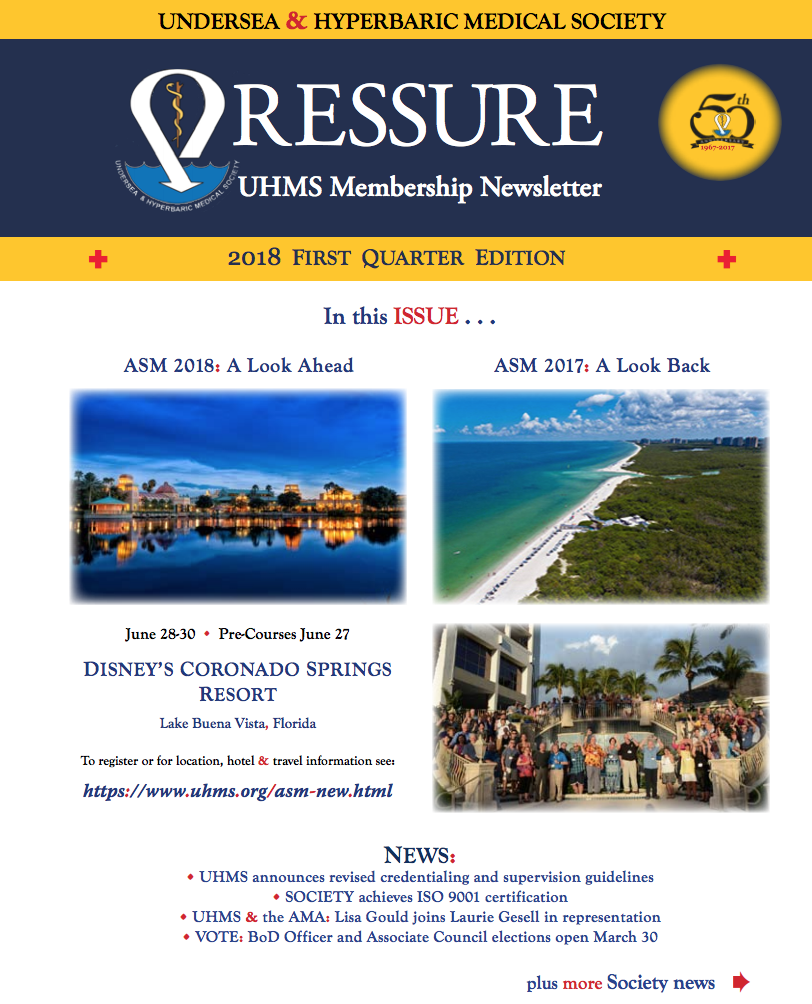 Stay Informed
When you subscribe to the blog, we will send you an e-mail when there are new updates on the site so you wouldn't miss them.