DEPTH Blog
The most useful snippets from our authors, all in one place. DEPTH discusses topics of diving, equipment and environment, physics and physiology, technique and technology, and hyperbarics.
Does Scuba Diving Have a Retirement Age?
Does Scuba Diving Have a Retirement Age?
When taking stock of our physical abilities and capabilities as we age there are absolutes that divers should be familiar with.
The good news is that with age usually comes wisdom, and that improved judgement and reasoning can help you compensate for most negative body function changes.
Knowing that we will have some level of impariment as we age brings us to how we can make accomodations and still dive safely.
Aging is a fact of life but how we handle growing older can make the difference between enjoying diving well into our Golden Years and having to prematurely hang up the fins.
Recently, author, speaker, and consultant, Dan Orr gave a talk on this very subject at Scuba Show in Long Beach, CA. If you missed the talk, you can connect with Mr. Orr at This email address is being protected from spambots. You need JavaScript enabled to view it. or his book, Scuba Diving Safety.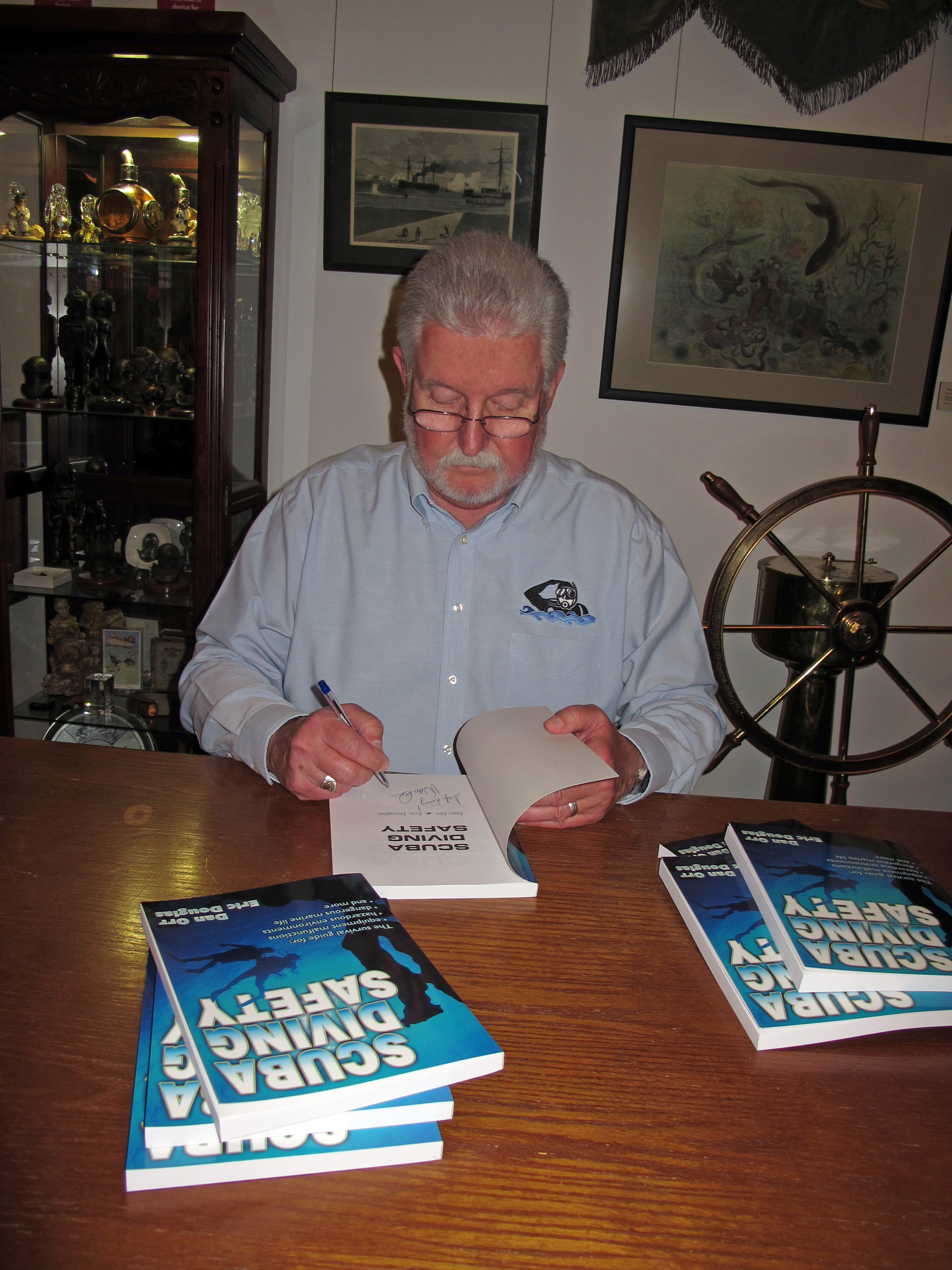 Photo Caption: Dan Orr signs Scuba Diving Safety books for sale in the shop at the History of Diving Museum in Islamorada, Florida.
Stay Informed
When you subscribe to the blog, we will send you an e-mail when there are new updates on the site so you wouldn't miss them.